Dear the Presenter,
As your abstract has been accepted as a poster exhibition, please prepare your presentation,
referring to the attached document including the programs of KATRDIC 2019, and the details below.
The details of your poster exhibition are as follows. (Number, Location, Set-up & Take-down, etc)

1. Your Poster Exhibition Number: @Presentation Number@
2. Location
1) Place: Sapphire BallRoom, B1, Lotte Hotel World
2) For your reference, please see the Floor Plan right below.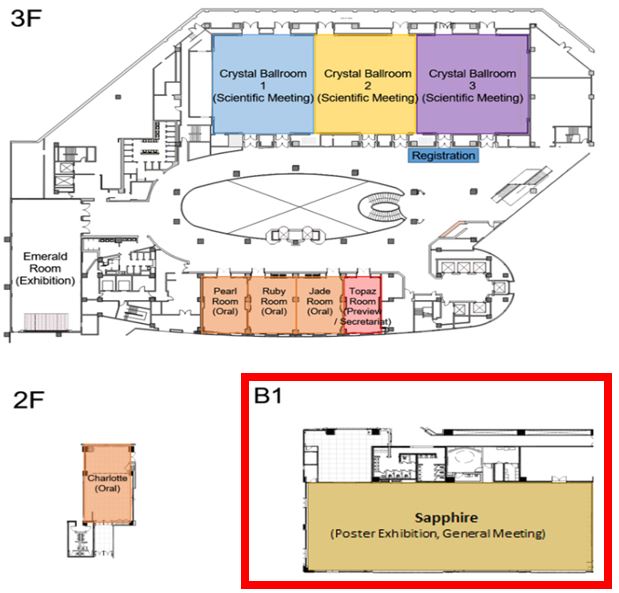 3) Poster will be posted in a row, so you will be able to check your exact location on-site.
3. Timeline
1) Deadline of 'Attachment' of your poster: [-10:00] 7 November 2019 (Thu)
2) Duration of 'Display': [10:30 - 15:00] 7 November 2019 (Thu)
3) Allowed time of 'Taking-down' of your poster: [15:00 - 15:30] 7 November 2019 (Thu)
The posters which haven't been taken down will be removed by the KATRD,
and will be thrown away.
4. Details for your preparation
1) The size of the poster should be 1,100mm wide X 900mm high (Width X Height).
2) Width cannot be longer than 1,100mm
3) Height cannot be longer than 900mm.
Should you have any inquiries, please contact the Conference Secretariat.
Thank you, and hope to meet you soon in Seoul!
Best regards,